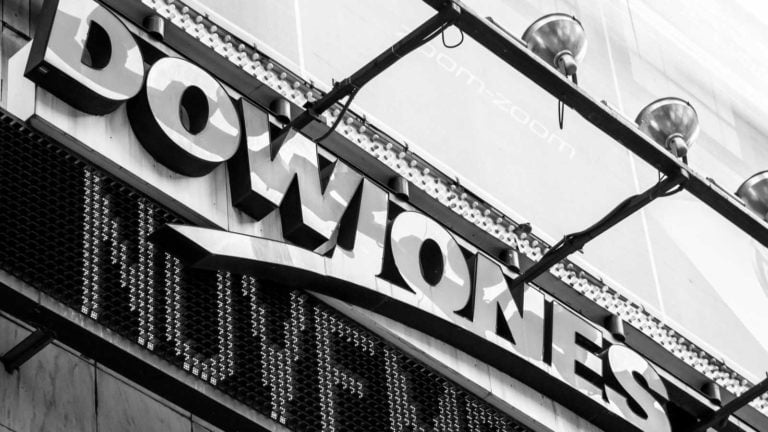 Source: Venturelli Luca / Shutterstock.com
It may seem crazy to talk about stocks having a relief rally. But even if you're the biggest skeptic, you should look at the components of the Dow Jones Industrial Average. Here you'll find some compelling Dow stocks to buy.
I understand there are many reasons to be bearish on this market. The debt ceiling negotiations remain uncomfortably stalemated. The Federal Reserve suggests that higher interest rates will be necessary to combat inflation. And it's widely believed that the U.S. economy is headed for a recession.
But I'd like to challenge you with a different thought. That is, what if the worst doesn't happen? Despite being range-bound, investors want to push the market higher. And all it may take is a little bit of good news to set the stage for a relief rally.
Such a rally wouldn't necessarily mean the economy is out of the woods. That's a reason to consider investing in Dow stocks. These blue-chip companies help investors mitigate risk when the economy is slowing. But when the market rallies, these stocks tend to bounce back first, particularly if they're undervalued. Here are three undervalued Dow stocks to buy that can position you for a relief rally.
Johnson & Johnson (JNJ)
Johnson & Johnson (NYSE:JNJ) is one of the first names to come to mind when considering Dow stocks to buy. But JNJ stock has been under pressure this year. The stock is down 11% despite some bullish catalysts, such as the spinoff of its consumer products division, Kenvue (NYSE:KVUE), and the settlement of its talcum powder lawsuit.
Those catalysts allow investors to look at the stock on its own merits. And there's a lot to like. The company's pharmaceutical division is still getting strong support from sales of Stelara. In its most recent quarter, sales were up 6.8% to $2.4 billion. That puts the company on pace to beat the $9 billion that Stelara generated in 2022.
If you're a fan of the Relative Strength Indicator (RSI) as an overbought/oversold indicator, you should note that JNJ stock is currently around 32. The counterpoint is that the RSI showed the stock as oversold after the company reported earnings in April. And the stock price was only about 5% above where it is as of this writing.
But JNJ trades for approximately 15x forward earnings. The company is expected to post a slight gain in earnings in 2023. And it's a dividend king, having increased its dividend in each of the last 62 years, including, most recently, in April.
Walmart (WMT)
Walmart (NYSE:WMT) stock is up 21% in the last 12 months. That may make it a poor candidate for a relief rally. But there are reasons to believe the stock still has room to run.
In its most recent earnings report in May, Walmart beat on the top and bottom lines. The company remains a safe haven for tapped-out consumers looking for low prices on the staple items they need. However, the report also showed that consumers were backing away from discretionary purchases. That's not likely to change based on a short-term rally. And it's why WMT stock is a good candidate as one of the Dow stocks to buy if there's a summer rally.
Walmart is not a cheap stock trading at nearly 24x forward earnings. But WMT stock has tended to outperform when the economy is weakening. The company is also a dividend king, having increased its dividend in each of the last 51 years.
Caterpillar (CAT)
Caterpillar (NYSE:CAT) is a logical choice as one of the Dow stocks to buy as the money from the infrastructure bill continues to enter the economy. That would be music to the ears of investors who have watched CAT stock fall about 25% from a high it reached early in 2023.
Recent news in the oil sector adds to the intrigue with CAT stock. First, as part of the debt ceiling negotiations, the process for permitting is expected to accelerate for fossil fuel projects. And this is happening right at the time when OPEC is mulling the fact that its recent cuts have failed to lift oil prices. If domestic drilling ramps up in the second half of 2023, Caterpillar will be a beneficiary.
With an RSI of 48, CAT stock is not oversold. But it is trading at 15x earnings, and it does offer an attractive dividend that has a 2.24% yield. The company has also increased its dividend for the last 30 consecutive years.
On the date of publication, Chris Markoch did not have (either directly or indirectly) any positions in the securities mentioned in this article. The opinions expressed in this article are those of the writer, subject to the InvestorPlace.com Publishing Guidelines.