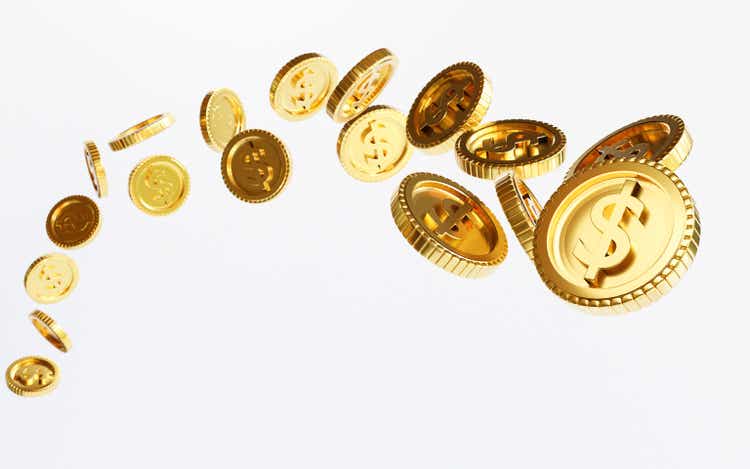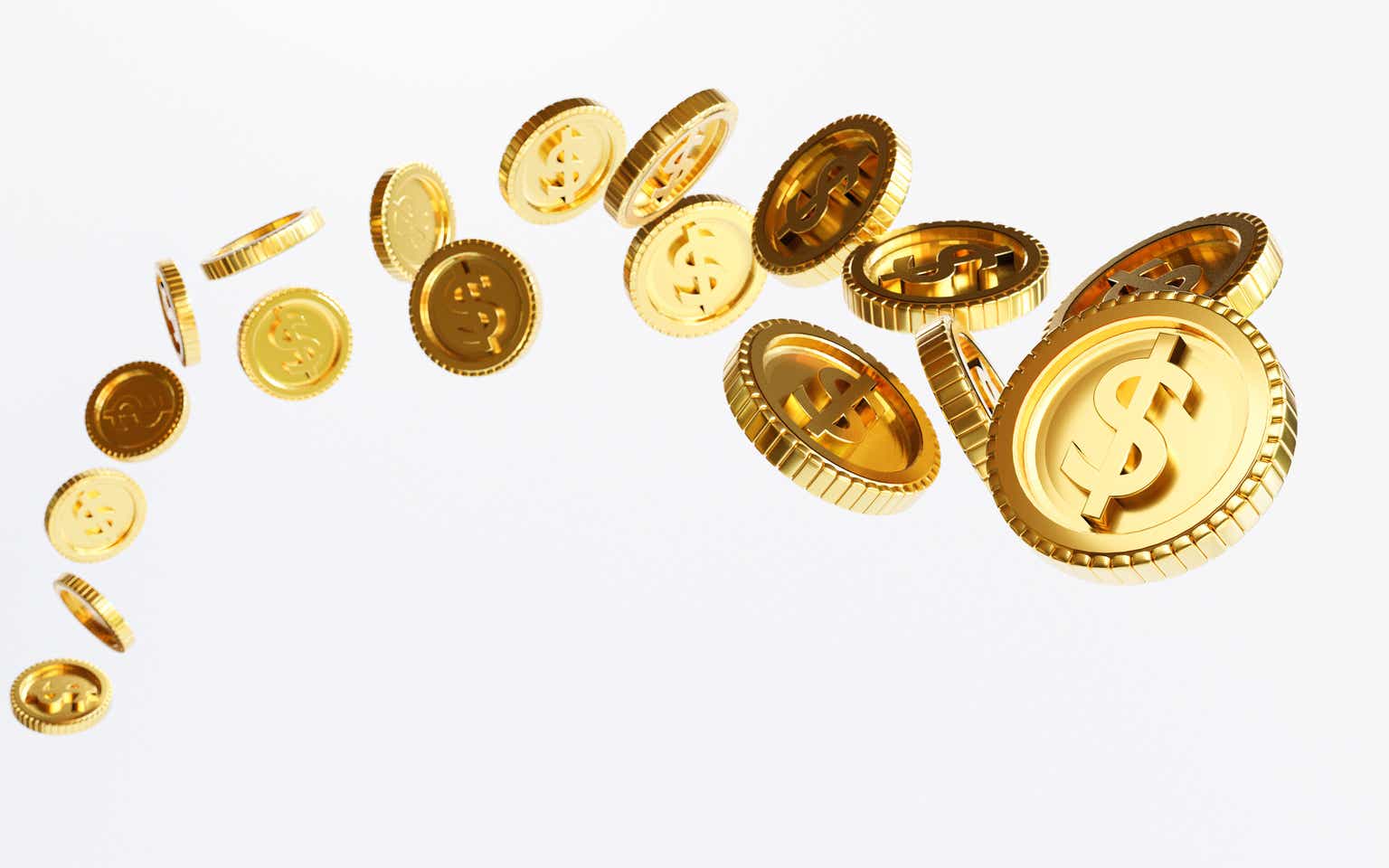 Here's Why BAC's Decline Is Your Opportunity
US Banking Stocks Over The Past Week
The headline over the past week had been the collapse of SVB Financial (SIVB) and Signature Bank (SBNY), with many analysts concerned about "a broader banking meltdown."
The marked pessimism was evident, with many banking stocks declining drastically over the past week. This has also been seen in Bank of America's (NYSE:BAC) stock prices, plunging by -15.54% to $28.76 since the market opened on March 06, 2023.
Particularly, the peak recessionary fears and the Fed's continuous hikes have partly contributed to these issues, and also due to SIVB's high reliance on startup/VC funding. Unprofitable startups had struggled over the past year, as capital funding dried up after a year of hyper-pandemic valuations in 2021.
The phenomenon forced these startups to rapidly draw down their deposits with SIVB to cover their cash burn, triggering cash flow issues for the bank. Particularly, the total deposits of $173.1B comprised 81.7% of its liquidity of $211.8B by the latest quarter. With over $42B of deposits drawn within a day, it was unsurprising that the SIVB collapse had occurred as rapidly as it did, resulting in the second-largest bank failure in US history.
For now, BAC reported $1.93T of deposits (-6.3% YoY) (with $1.4T of retail deposits) held on its balance sheet as of the latest quarter, comprising of 63.2% of its total assets at $3.05T (-3.4% YoY). For the sake of comparison, JPMorgan Chase (JPM) reported $2.04T of deposits (+5.1% YoY) in the US, comprising 55.7% of its total assets by the latest quarter.
The bank also only had 37.9% of the deposits as uninsured, compared to SIVH's 88%. Given these numbers, BAC's prospects appeared relatively safe, significantly aided by the de facto bailout. Particularly, up to 51.8% of the bank's deposits were resilient, as highlighted by Brian Moynihan, CEO of BAC, in the recent earnings call:
These consumer deposits are being very sticky of $1 trillion. That stickiness, along with net checking account growth reflect the recognition in the value proposition of a relationship transactional account with our company. (Seeking Alpha)
This was further aided by BAC's Global Liquidity Sources of $694B in bank entities, primarily "deposited with the Federal Reserve Bank and, to a lesser extent, central banks outside of the US" in FY2022. The sum comprised 68.4% of its liquidity sources of $868B. These implied a relatively secure form of liquidity, due to the regulator's role in managing monetary policy and regulating the financial system in the US.
In addition, the FDIC had swooped in to stem the potential contagion and reassure the banking industry of sufficient liquidity at the two shuttered banks, "with no losses to be borne by taxpayers." Interestingly, the regulators had done nothing when a similar "bank run" occurred during the cryptocurrency crisis.
On one hand, banks may have access to "easier funding," suggesting that they do not need to realize losses on securities to raise capital in the panic-driven event of a bank run. Particularly, most of these issues were sparked by SVIB's choice of selling $21B worth of securities at a -$1.8B loss on March 08, 2023, implying its urgent need to shore up its balance sheet then.
On the other hand, the February CPI remained elevated at 6%, matching market estimates. The labor market was also overly robust, with wages still growing and claims for unemployment declining. This had formerly triggered Powell's hawkish tone in the recent congressional testimony, with market analysts concerned about a raised terminal rate to 5.5%.
We must also highlight that the Fed is due to meet again on March 21, 2023, with 82.7% of market analysts expecting another 25 basis point hike then. Therefore, the unbalanced push and pull factor between monetary policies and market sentiments may trigger further volatility in the banking market.
In the meantime, BAC's position among the top three banks in the US temporarily cemented its prospects, with up to $15B in new deposits received over the past few days. The same had been witnessed with JPM, with tech companies opting to switch operations to the latter, as discussed by Michael Imerman from the University of California Irvine:
The top six banks in the US are and have been too big to fail, the financial crisis over 10 years ago demonstrated that. So it's safer to go with a name with higher degree of certainty. (Bloomberg)
Then again, BAC would need to proceed with caution from here, due to the expanding gross unrealized losses in available-for-sale [AFS] securities at $4.78B (+602.9% YoY) and held-to-maturity [HTM] debt securities at $108.59B (+738.5% YoY) in FY2022. This was compared to $0.68B and $12.95B in FY2021, respectively.
The trend continued at JPM as well, with similar losses of $11.2B (+379.4% YoY) in AFS securities and $36.7B (+1055% YoY) in HTM securities in FY2022. On top of that, BAC also reported an elevated unrealized loss-to-equity ratio of 7.2%, compared to JPM's 5.6% and Wells Fargo & Company's (WFC) 6.9%, though notably improved from Citigroup's (C) 18.9%.
Then again, as the term suggests, the losses may not be realized after all, if the debt is not sold. Furthermore, BAC has excellent liquidity sources in deposits and does not appear to be in urgent need of selling any of its HTM securities.
US Treasuries Yield Curve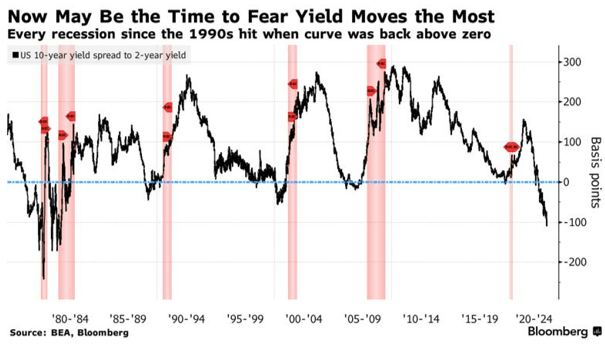 Nonetheless, we reckon the pessimism in the US banking industry may persist a little longer, until a Fed pivot occurs and the US Treasuries yield curve normalizes.
As a result, is it wise to add BAC here? While the sentiment has naturally improved from the regulatory aid in the US and the UK, Mr. Market will be watching closely for any signs of cracks in other mid-sized banks. If the contagion is stopped, we may see the stock recover moderately from these levels, in our view.
In separate news, investors have also flocked to "safer assets" such as gold, with prices rallying by +5.23%/ $91 to $1.9K at the time of writing, compared to the pre-pandemic average of $1.3K. While another financial crisis may have been averted, it remains to be seen if we may escape a hard landing.
BAC 2Y Stock Price
For now, the BAC stock is trading near the previous July and October 2022 support levels of $30, way below its 50-day moving average, suggesting a potential bounce if the market and regulatory support are robust enough. Otherwise, it is not overly bearish to assume another slide to the November 2020 bottom of the mid $20s.
Nonetheless, we are cautiously rating BAC as a buy here, attributed to its excellent liquidity and long-term standing as a legacy bank in the US, as discussed above. With things seemingly quieting down, we may see market sentiments improving moving forward, assuming that the Fed's next hike is as expected.
Then again, anyone adding here must also size their portfolios appropriately, since the uncertain macroeconomic outlook is unlikely to lift in the short term.